Call Or Email Us For Your Roof Cleaning Needs
(206)355-2349
When estimating the cost for your roof moss removal and roof cleaning, we consider the number of stories involved as well as the pitch of the roof (how steep your roof is).
The price to clean a single story home, shed or garage starts at
$245.00
.
The cost to safely and gently pressure wash your roof can usually be estimated on the phone by gathering some general information from you about the roof. We also use Google and/or Bing maps to get a great idea of the layout of your roof. The exact cost will be quoted at the time of the service, prior to starting the work.

Our roof cleaning service includes gutter cleaning as well.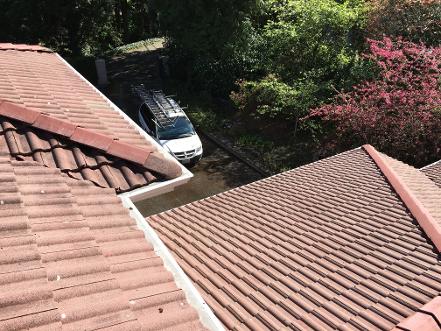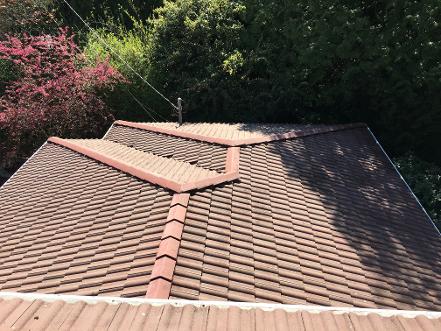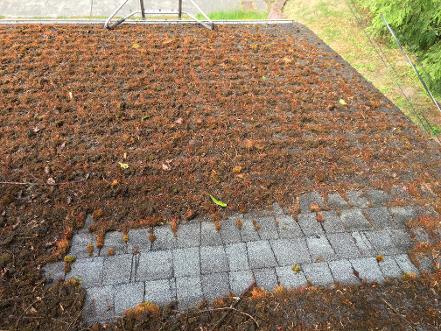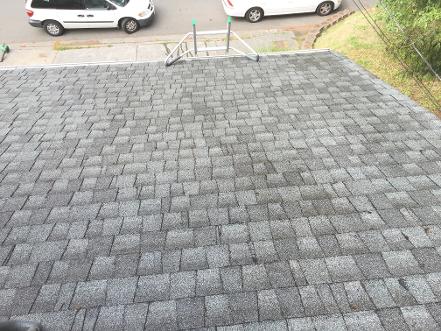 Important Things To Know
Roof cleaning and moss removal can be messy and generate a lot of mossy roof debris. We will always make sure to rinse off all of the hard surfaces such as driveways, sidewalks, patio furniture, siding and windows.
If there is anything near the house that needs to be moved out of the way or covered up, it would need to be done prior to our arrival to perform the work. We can provide limited covering services, as well as limited moving services, if we know in advance of the appointment.
A Fine Reflection will not be liable for restoring landscaping or landscape beds from the accumulation of moss balls from the roof cleaning. It is highly recommended that any landscaping services be utilized after a roof cleaning and not beforehand as we limit the amount of cleanup in our roof cleaning/moss removal bids to only cover the cleaning and removal of debris from the roof and any hard surfaces mentioned above. This policy would be most important for homes that are going to be listed for sale or where a short timeline is needed. If you would like the roof cleaning bid to include the removal of mossy debris from the garden beds, as well as the potential addition of new compost please let us know before scheduling the roof cleaning service. Please let us know if you have any drainage problems around your home as A Fine Reflection will not be held liable for blocked or poorly functioning drain lines. We make every effort we can to keep debris from going down drains during our cleaning process. An example of the above would be basement stairwell drains and downspout drain lines.
Please ask any questions about our policy, or for more information on how to prepare for our roof cleaning service.
Call (206) 355-2349 For A Free Over The Phone Estimate.

Seattle Window Cleaning, Roof Moss Removal, Pressure Washing, Gutter Cleaning