Call Or Email Us For Your Power Washing Needs
(206)355-2349
Pressure washing, or power washing as it's also known, is a great way to brighten and revive the concrete surfaces around your home. The pictures below represent the dramatic improvement that our Seattle pressure washing service offers. Keeping your concrete surfaces clean and moss free not only protects your investment from further damage, but also minimizes the risk of injury from falling on the slippery surfaces.
Our pressure washing service for flat work (driveway cleaning, sidewalk cleaning, etc.) is based on a per square foot price with a $100.00 minimum.
Please let us know if you have any drainage problems around your home as A Fine Reflection will not be held liable for blocked or poorly functioning drain lines. An example of that would be basement stairwell drains, or the bottom of a sloped driveway that ends at the garage.
We make every effort to keep debris from going down drains during our cleaning process. There's just not much we can do when a drain isn't functioning well to begin with.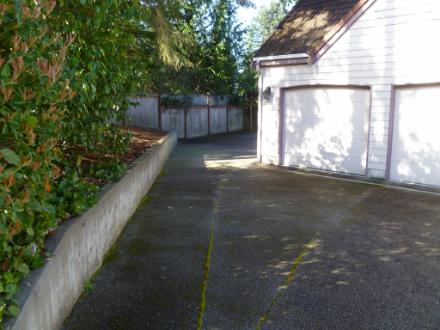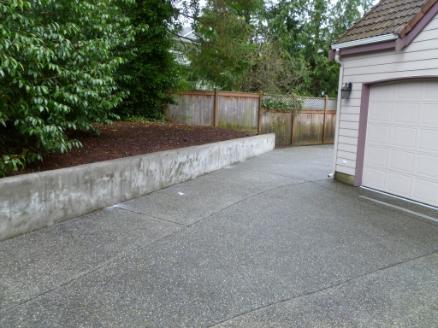 Call (206) 355-2349 For A Free Over The Phone Estimate.

Seattle Pressure Washing, Seattle Power Washing, Bellevue Pressure Washing, Eastside Pressure Washing Services, Pressure Washing, Power Washing