With gentle and meticulous pressure washing we can achieve safe and great results for your roof cleaning. A roof cleaning followed by a moss treatment is the best way to prolong the benefits and look of your newly cleaned roof.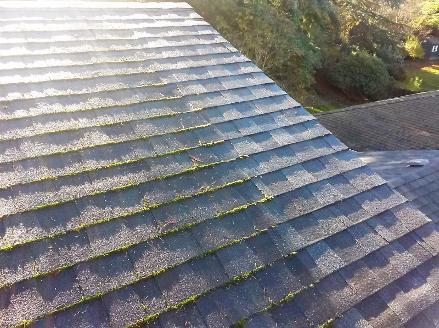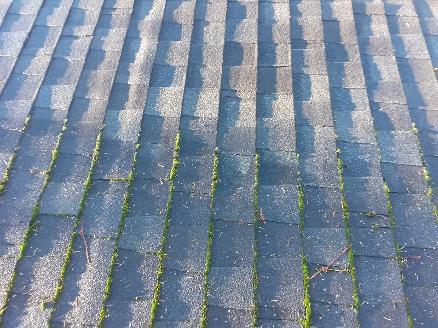 Here is another successfully rewarding roof cleaning by A Fine Reflection's Roof Cleaning Services. Please note the ineffectiveness of the zinc strips. A post cleaning application of zinc sulfate, (moss treatment) is visible in image on the right. A moss treatment can significantly deter future moss growth.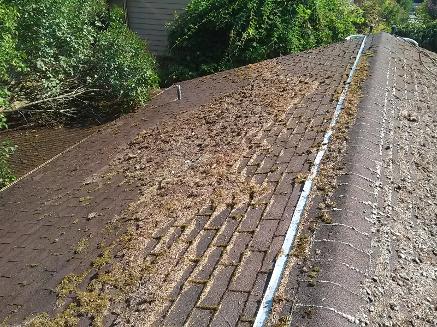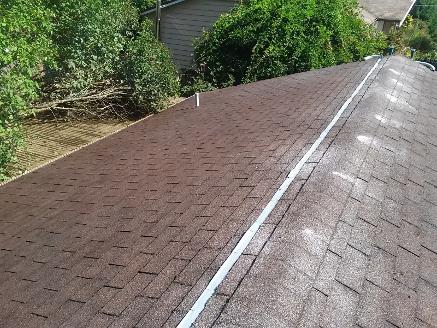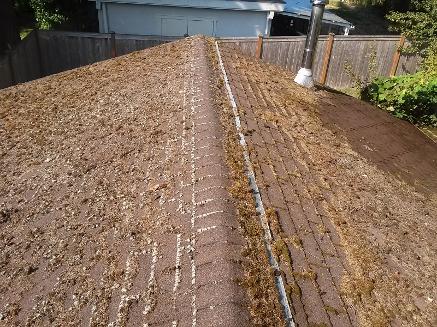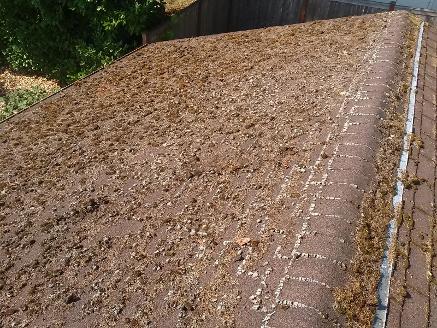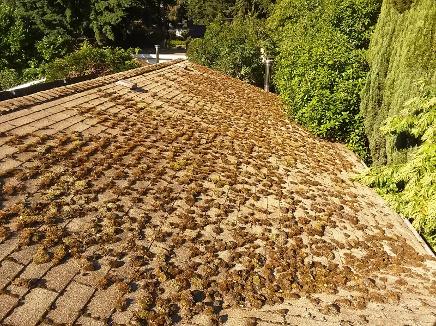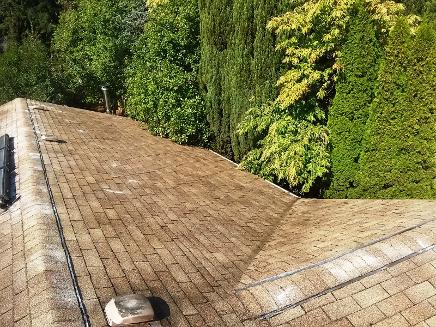 Here are some more pictures of another Seattle roof cleaning by A Fine Reflection Roof Cleaning Services. A moss treatment was applied the the roof, post cleaning. This will help deter new moss growth for a period of time.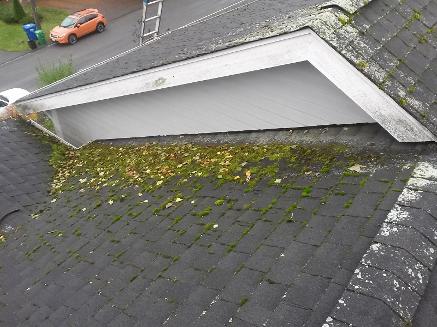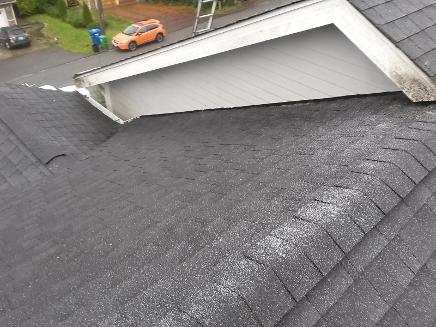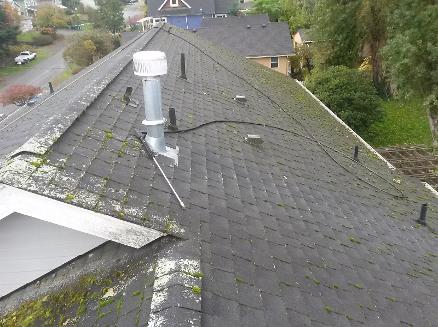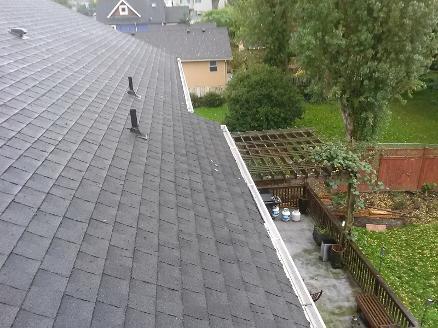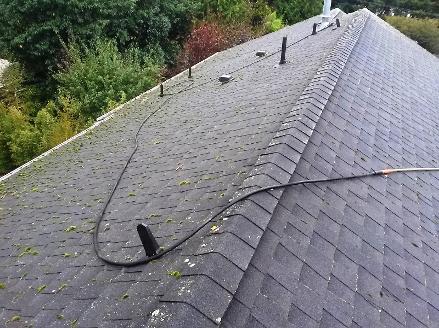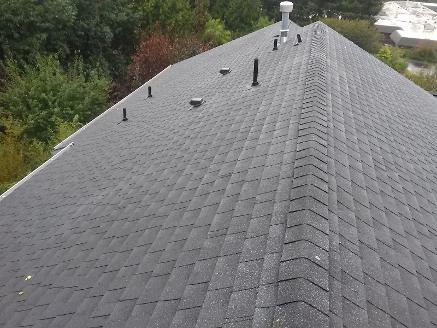 Here is a window cleaning project done on a home in the Redmond Ridge neighborhood where A Fine Reflection's Window Cleaning Service cleaned the windows inside and out to perfection.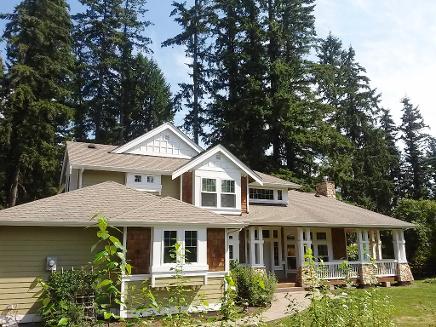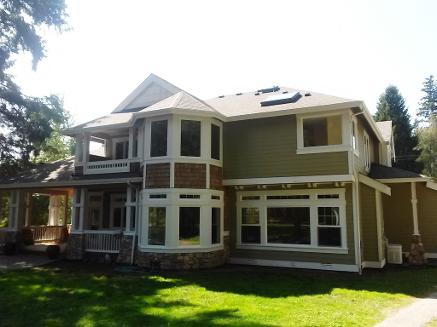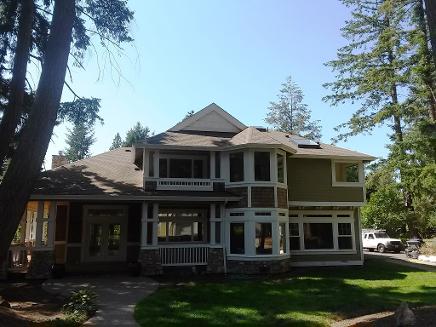 A Fine Reflection's Window, Roof and Gutter Cleaning Service also cleans many types of siding. Below are pictures of house washing/siding cleaning project where the vinyl siding needed cleaning from algae and accumulated dirt.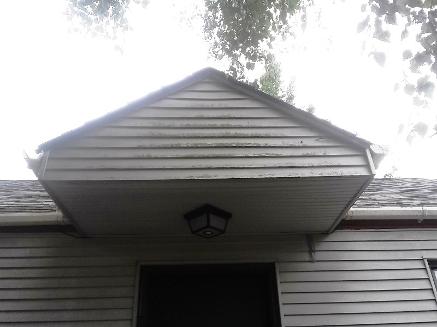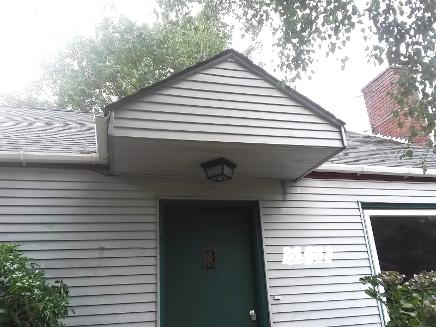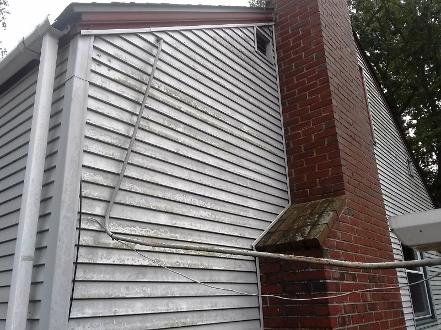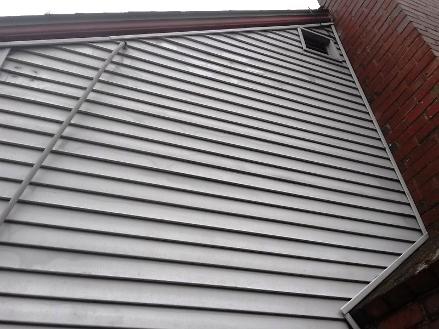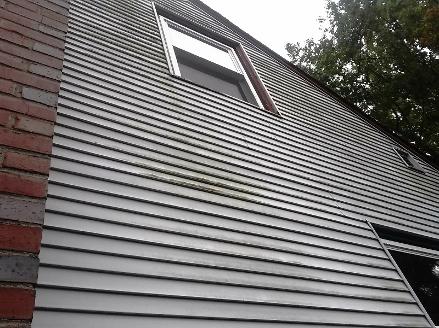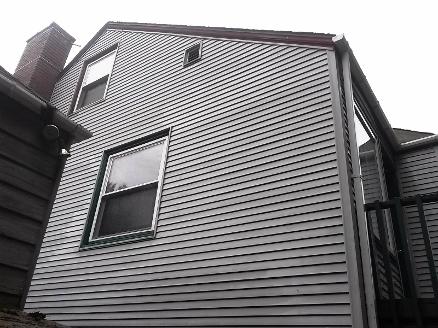 Here is a roof cleaning that we did in the Haller Lake area of Seattle. This roof was long overdue for a cleaning. A Fine Reflection's roof cleaning services can make a difference in the longevity of the roof by keeping the debris off and moss control seasonally applied.