Additional Services For Window Cleaning
New Construction/Remodel Window Cleaning
Safely removing new window stickers, silicone, paint over-spray, concrete splatters, etc.
Deep Cleaning of Window Tracks
Removal of excessive mold, dirt, dead bugs, etc. (A basic wipedown of the tracks is included in the standard window cleaning service.)
Windows that haven't been cleaned in a long time and require multiple washes, fine grade steel wool and/or razor blades to come clean
Removal And Replacement of Gutter Screens
This extra service is in reference to the "Do it yourself" systems that are installed and removed in two or three foot sections, and meant to be disassembled. We do not remove permanent gutter screen/guard systems.
Seattle Window Cleaning, Seattle Roof Cleaning, Moss Treatment, Moss Removal, Seattle Gutter Cleaning, Seattle Window Washing, Pressure Washing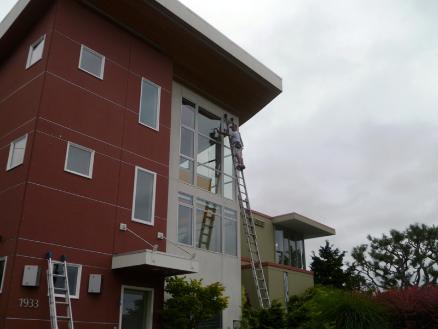 We Offer A 10% Senior Discount

Estimates are free.
Please email or call us.
(206)355-2349